Custom Manufacture
CUSTOMIZED PRODUCTION (SUBCONTRACTING PROGRAM)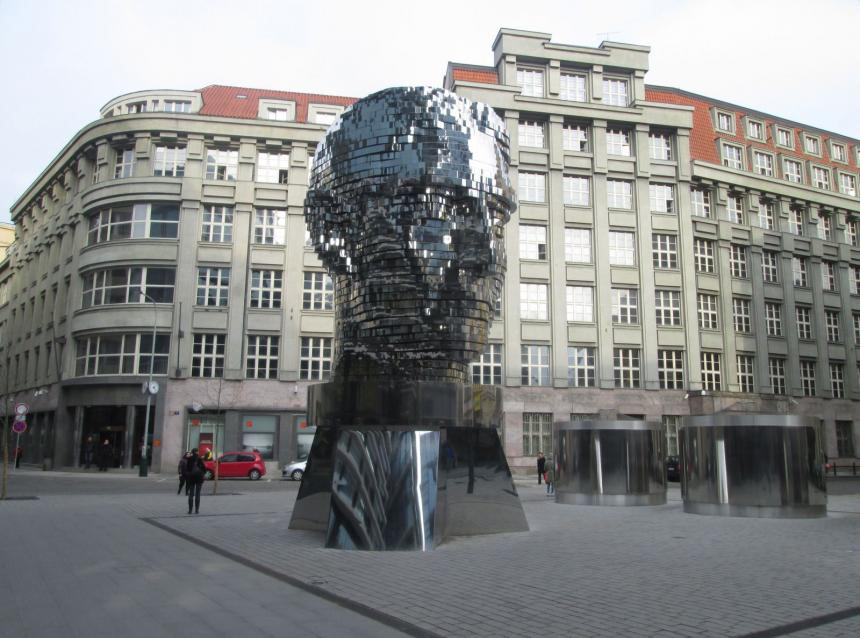 The subcontracting program, as we call the production and supplies implemented according to customers' drawing documentation, has had a long tradition in our company. The beginnings date back to mid 1990s, when we moved from cooperation for our neighbouring companies to the production of whole parts and welded or assembled assemblies for Czech and foreign firms.
We have proven our ability to meet customers' needs, both in the terms of technical quality and delivery deadlines, by entering into cooperation with a number of large international companies. We are a long-term supplier of mechanical parts and assemblies for Alfa Laval assembling plants in three countries, we have supplied constructions for machines Tetra Pak, Michelin and Weatherford and we develop supplies of basic components for an American producer of food presses, the company AVURE.
These projects complement our production portfolio, whose main part consists in the production of filling lines and their components. In this manner, we balance seasonal and other fluctuations in our main production areas. We create added value in these areas especially by our ability to efficiently produce and supply what our customers demand. And it is this area where we must focus our attention in a search for further improvement. We cannot have a major effect on the utility value of such products, as it depends on customer's development and design solutions.
Our specialization is the production of food-processing machines and work with stainless steel, which is also reflected by the technology in our workshops. Also, we prefer this area in searching for further potential customers, to whom we present our production capabilities along with examples of already established products from our current production.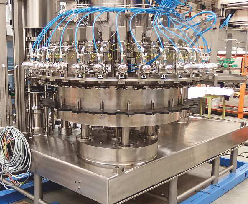 The process of comprehensive solution to supplies for a customer includes:
Preparation of documentation and communication with the customer in order to clarify technical and business specifications
Procuring materials and subsupplies for the production proper
Our own production of machined and welded parts with continuous quality checks
Assembling of assemblies with final surface treatment as requested by the customer
Testing and final quality checks
Packaging and shipping of goods to the customer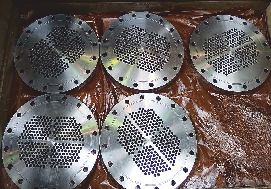 Main milling machines - machining of common and stainless steel
Horizontal CNC boring machines, range 5 000 x 2 500 mm and 3 000 x 2 000 mm
CNC lathes up to the diameter of 320 mm or for machining from whole bars from 14 to 60 mm.
Carousel CNC lathes up to the diameter of 2 000 mm, without CNC control up to 2 500 mm
Milling CNC centres, range 3 000 x 800 mm and 1500 x 630 mm
CNC drilling machines, range 600 x 400 mm
Hobbing cutters for production of gears and sprockets up to the diameter of 800 mm
Conventional milling machines - lathes, cutters, drilling machines
ASSEMBLING POSSIBILITIES
Blasting of stainless parts - Balotina

The dimensions of Balotina blasting booth are 6 x 4m, height 3.5 m
​We blast stainless steel only with ceramic abrasive particles

Painting shop for wet painting

We commonly use MANKIEWICZ paints, or as required by the customer
Paint is applied by air spraying guns
Two booths with the dimensions of 10 x 8 m

CNC press brake for folding of metal plates with the length up to 4m,
thickness up to 8mm

Maximum press brake pressure is 320 t.
It can fold a steel plate with the maximum thickness of 8 mm and stainless steel plate with the maximum thickness of 6 mm,
limit plate pressure – 8 mm black steel, 6 mm stainless steel
The passage between the stands is 3700 mm, the maximum length 4000 mm, up to the thickness of 400 mm

Press for levelling out weldments or plates and sections up to 6 x 3 m

The plate of the press is 3 x 6 m, the maximum output of the press is 400 t
The part being levelled is clamped to the bench
Production of weldments and structures of common or stainless steels with the maximum weight of 12 t.
Certification for welding of pressure vessels according to AD 2000 - Merkblatt HP 0 and EN ISO 3834-2.
Welding methods:

WIG, TIG (arc welding by wolfram electrode in inert gas -141
MMAW (manual arc welding with coated electrode -111
MIG/MAG (arc welding with melting electrode in inert / active gas -131/135
Oxygen - acetylene welding - 311

Other technologies:

We procure other necessary technologies as part of comprehensive production from contractors

Thermal treatment
Electrolytic coating
Black steel blasting
Pressing works
Curling
DO YOU NEED
TO ASK OR ADVICE?
Do not hesitate to contact us
SEND INQUIRY